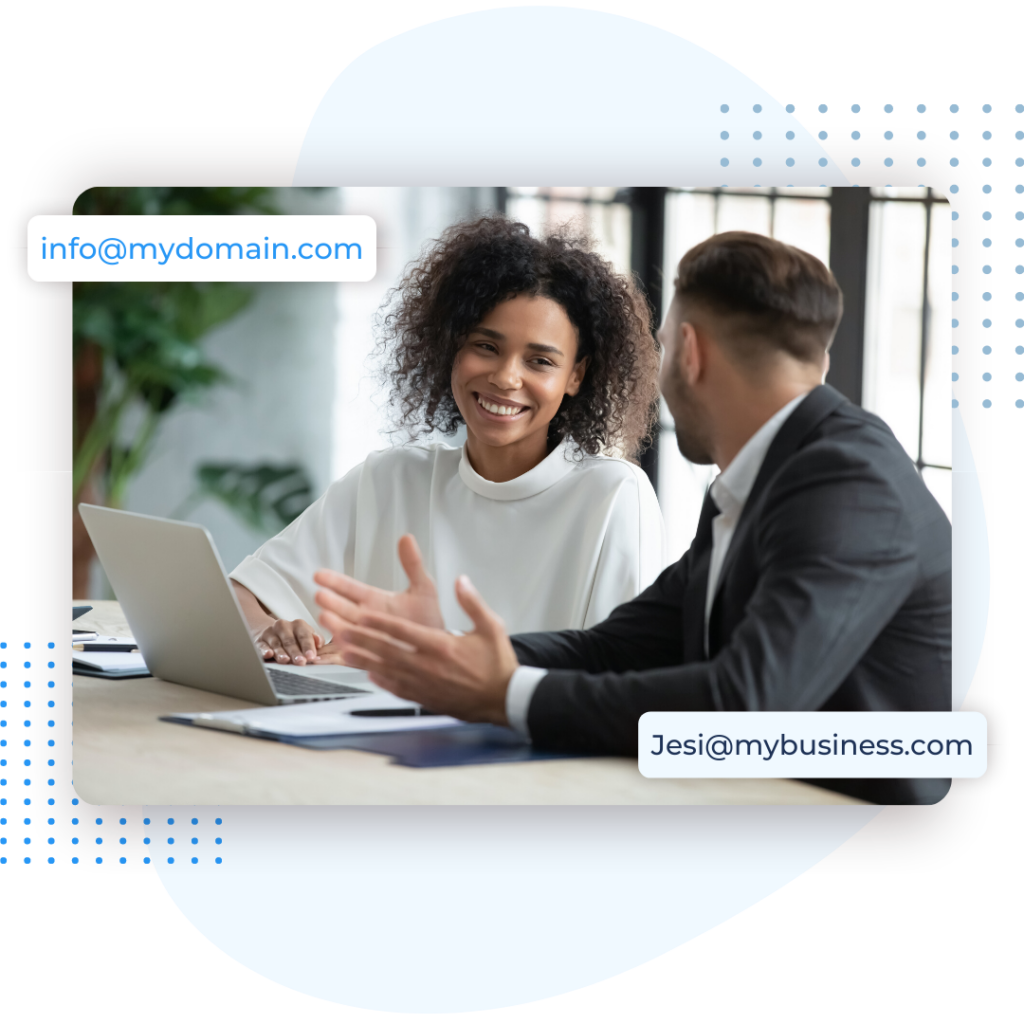 Professional emails that match your domain name. 
Give your business a professional look with a unique email that matches your domain name. Simply make the selection at check out or add it to your account. Be sure to follow the steps to properly set up your inbox inside of your dashboard. 
Look like a world-class business, even if you operate out of your garage, with professional email and Office apps that help you save time and be more productive.